Golf Lessons
Come experience the comfort and convenience of our teaching studio, centrally located between I-20 and downtown Augusta. Your learning experience will be completely private, quiet and welcoming as we discuss your golfing goals. Also available, single and small group lessons at our Wheeler Rd. location.

Private Lessons: Enjoy a climate controlled environment as your swing is filmed at high speed and ball flight captured with our launch monitor using a stereoscopic camera system that precisely captures and analyzes ball characteristics at the most critical point of measurement – club impact – to deliver the most accurate values of ball performance available today. With our state-of-the-art video & launch monitor technology, you to receive instant feedback on your swing.We will then discuss the best swing changes to make, why, and how to practice those changes after your lesson experience.
Lesson Policies: See our policy page at time of online booking.

Cash, check, major credit cards accepted.
Lesson Facilities:
Private Studio by Appointment, Washington Road 

3656 Wheeler Rd. by appointment.

---
"Extremely knowledgeable, and explains everything so you can understand it. Golf for me has been much more enjoyable since I've started my lessons with AGI. I would recommend them to anyone looking for golf help." – Charles Simmerman, Augusta
 Private Lessons
Online Lessons
Gift Certificates
Distance Gapping
All visits by appointment
All golf lessons include high-speed video, range balls and video review of your lesson through SwingCatalyst.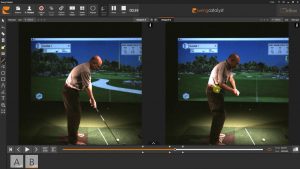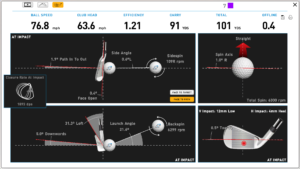 ---
"BJ's great at finding and fixing your swing issues. The follow-up video is awesome!!" – Gerald Sturgis, Rock Hill SC
---
"My experience has been with various instruction videos, which I have found to be very helpful in examining the fundamental problems we weekend golfers face. Keep up the good work." – Colind, Australia
---
---
 "BJ was so kind and helpful as well as encouraging. The feedback and video he gave me at the conclusion of the golf lesson will allow me to work out some things prior to our next lesson, so my time is better spent. I am so happy that I went!!" – Ellyn Algarin, Augusta
---
---
Questions call 706.395.0755 or email: contact@augustagolf.pro